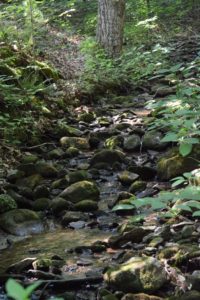 It's the beginning of a new school year at our house — a time of new lunch boxes and backpacks and school supplies. My kids love school, and as much as I love our lazy summer days, I crave the structure that the school calendar brings to our lives. I have taken most of the summer off to reset and recharge, including an almost two weeks long social/screen sabbatical. During part of that, I took my kids' camping for the first time, and it went well. The best part was the campground had no cell or internet connection, true freedom from 24/7 overload, and a fantastic digital detox. I am energized and well-rested and finally out of the blender.
What is the blender? It's those times in your life when, just as you are getting settled, starting to get used to the new normal, something else occurs which requires you to change your plans, to find a new way to accomplish the five million and two things on your to-do list. And for those of us who struggle with our ADHD on a good day, and schedule disruption can send us right off the rails and destroy our ability to focus. The unstructured time of summer is both marvelous on one hand because I do like spending time with my kids, but I also struggle because I crave alone time to create. I coped this summer by using my bits of time to research and outline three projects.
Are things going to settle down now? Nope. There will be all the craziness that fall brings. But my kids will be busy at school, and I will have uninterrupted time for writing, or as I like to think of it, playing with my imaginary friends on paper. Now that my kids can read, and read very well, it is hard for me to work with them around and I can't sneak in the time I used to when they were younger. The fall and winter are my most productive time, and last year, I managed to write two novels and a novella between September and March. I cheat a bit by doing NaNoWriMo every year, and that pushes me to complete a novel in a month.
This year my goal is to complete all three of the books I outlined by May of next year. Can I do it? I don't know, but I'm sure as hell going to give it a good go, and having the framework in place makes me feel like I can. Not writing over the summer was super hard. Writing is essential for my mental health. Blogging, one of my favorite things to do, and the one thing I try to keep with, no matter what, has been hit or miss the last few months and that has made it much more difficult for me stay on an even keel. Writing, art journaling, and telling stories are my touchstones. The past four months have made that clear to me that no matter what I need to provide time for myself to create. Going forward, I'm getting back to work, knowing that when everything is wacky, and I'm in the blender, the one thing I can do to anchor myself, is writing. My advice, if you are a creator and you're struggling, set aside a few minutes to create. Even fifteen minutes of writing/drawing/painting or whatever is your creative outlet, can make a difference, make time and create.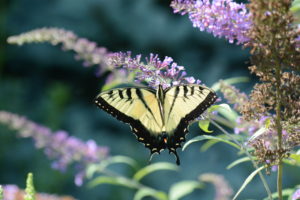 Brenda Murphy writes short fiction and novels. She loves tattoos and sideshows and yes, those are her monkeys.  When she is not loitering at her local tea shop and writing, she wrangles two kids, one dog, and an unrepentant parrot.  She reviews books, blogs about life as a writer with ADHD and publishes photographs on her blog Writing While Distracted. You can find her on Facebook by clicking here.  Sign Up for her email list here  www.brendalmurphy.com
Books available at