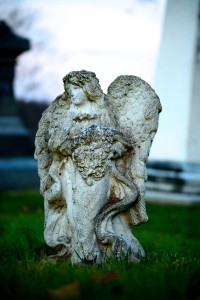 Hello Snippeteers!
I've had a lovely break including a fantastic 10 day digital detox, and I'm ready to get back to work. This week's snip is from a paranormal romance I've had on the back burner for several years and plan to finish this fall. The working title is Helen and Lucinda. This is a first draft so please be forgiving. 
From Helen and Lucinda:
Lucinda relaxed her grip, tracing her claw down Helen's face.  "Not a threat. I have a gift," sliding her hand to the back of Helen's neck she gripped it hard. With her other hand she ran a nail across her breast.  Golden liquid seeped along the line of the wound. Lucinda touched her finger to Helen's lips  "Drink and be mine. Forever bound. Blood by blood, lifetime by lifetime."
"Why now?" Helen gripped Lucinda's waist with both hands."I have nothing to give you"
"You fear loosing me to Lilith. This is my pledge to you. Drink and know you are bound to me."
Helen lowered her head and lapped the glistining drops of blood Lucinda offered. Sweet and coppery, Lucinda's offering filled her mouth.
"Your gift to me will be freeing Lilith from the stone." Lucinda pressed a kiss to the crown of Helen's head
Helen sighed as she swallowed the last of Lucinda's gift. A tendril of desire curled up from her belly spun out from her center and she pushed her body hard against Lucinda craving more of her dark gift. 
Rainbow Snippets( https://www.facebook.com/groups/RainbowSnippets/)is a group for LGBTQ+ authors, readers, and bloggers to gather once a week to share six sentences from a work of fiction–a WIP or a finished work or even a 6-sentence book recommendation (no spoilers please!).
In this group, you'll find anything from romance and historical fiction to mystery and YA. The common thread is that every story's main character identifies as LGBTQ+. The snippets could range from zero flames to full-on sexytimes, anything goes content-wise. The only rule is snippets will be 6 sentences long–one for each color in the Pride flag.
Brenda Murphy writes short fiction and novels. She loves tattoos and sideshows and yes, those are her monkeys.  When she is not loitering at her local tea shop and writing, she wrangles two kids, one dog, and an unrepentant parrot.  She reviews books, blogs about life as a writer with ADHD and publishes photographs on her blog Writing While Distracted. You can find her on Facebook by clicking here.  Sign Up for her email list here  www.brendalmurphy.com
Books available at