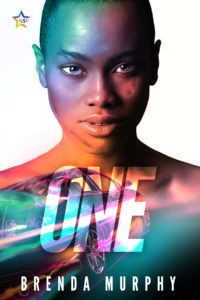 Hello Snippeters, I'm writing this on my porch, it is raining like hell and the sun is shining which is always special and I'm hoping for a rainbow.  This week's snippet is from One. A book I released last Fall. Set in Italy it is a favorite story of mine as it reminds me of a fabulous trip I took with my wife.
From ONE:
"THE NIGHT-MANAGER let them in through the small barred door next to the drive. The parking lot of the hotel was paved with cobblestone. Lana held Mac's arm as she picked her way across the lot, her heels and the three glasses of wine she had consumed with dinner making it hard for her to navigate the rough round stones. They walked to the tiny walled garden at the back of the hotel. Small brass candle lanterns lit the wrought iron tables and benches in the seating area, bathing the entire area in a seductive pale golden light. The smell of warm bricks mingled with the floral scents of the late blooming flowers that overflowed their terracotta pots surrounding the tiny oasis.
"I'll be right back." Mac left Lana sitting on the high-backed bench. She turned to look at her. Damn. So beautiful. So perfect.She lingered in the doorway watching Lana unobserved, memorizing everything about the night and the woman who waited for her. They had spent dinner laughing and talking about racing and engines and favorite drivers. Smart. Sassy. Passionate. She made Mac ache for things she hadn't known she wanted."
Rainbow Snippets( https://www.facebook.com/groups/RainbowSnippets/)is a group for LGBTQ+ authors, readers, and bloggers to gather once a week to share six sentences from a work of fiction–a WIP or a finished work or even a 6-sentence book recommendation (no spoilers please!).
In this group you'll find anything from romance and historical fiction to mystery and YA. The common thread is that every story's main character identifies as LGBTQ+. The snippets could range from zero flames to full-on sexytimes, anything goes content-wise. The only rule is snippets will be 6 sentences long–one for each color in the Pride flag.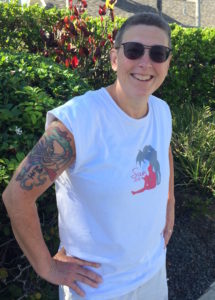 Brenda Murphy writes short fiction and novels. She loves tattoos and sideshows and yes, those are her monkeys.  When she is not loitering at her local tea shop and writing, she wrangles two kids, one dog, and an unrepentant parrot.  She reviews books, blogs about life as a writer with ADHD and publishes photographs on her blog Writing While Distracted.
Website: www.brendalmurphy.com
Facebook:  https://www.facebook.com/Writing-While-Distracted
Books available at