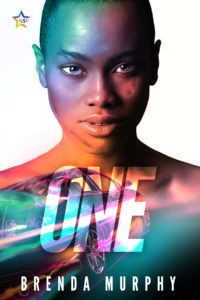 This week's Rainbow Snippet is from ONE. I loved writing this book because I was able to imagine myself back in Northern Italy as I wrote it.  I would close my eyes and be right back where the story idea started, a warm sunny day, traveling on a ferry to Bellagio. My partner loves to tease me when she notices I'm distracted by a story idea. A writer herself she is always tolerant of my mental wanderings. I hope you enjoy this snippet. Mac and Lana will always be one of my favorite couples. 
From ONE:
Mac strolled over to stand in front of her. She set her legs wide. "How'd you know you'd catch up with me?" She flicked the zipper on Lana's jacket with her finger. "You always ride crazy?"
"I didn't." She tipped her chin at Mac. "And yes, if I have to."
Pushback. Mac grasped the zipper pull and eased the zipper down one notch at a time, stopping before Lana's breasts spilled out. Nothing on underneath. "What if you'd killed yourself?"
Lana looked into Mac's eyes, her gaze steady. "You're worth the risk." She rested her hand on top of Mac's and forced the zipper the rest of the way down, exposing herself.
Me worth death? Losing a job? Losing money? Mac looked away from Lana's eyes. "You sure?"
Lana clasped Mac's hand and brought it to her breast. "Quite."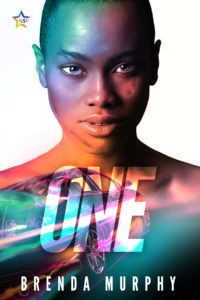 Rainbow Snippets is a group for LGBTQ+ authors, readers, and bloggers to gather once a week to share six sentences from a work of fiction–a WIP or a finished work or even a 6-sentence book recommendation (no spoilers please!).
In the group, you'll find anything from romance and historical fiction to mystery and YA. The common thread is that every story's main character identifies as LGBTQ+. The snippets could range from zero flames to full-on sexytimes, anything goes content-wise. The only rule is snippets will be 6 sentences long–one for each color in the Pride flag.  You can follow this link and check out the rest of the fantastic snippets available each week. 
https://www.facebook.com/groups/RainbowSnippets/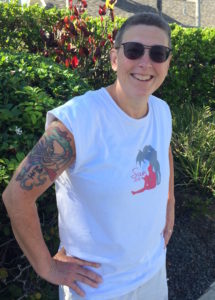 Brenda Murphy writes short stories and novels. She is a member of Romance Writers of America. Her nonfiction and short fiction have been published in various collections. Her most recent novel, One was published by NineStar Press. When she is not swilling gallons of hot tea and writing, she wrangles two dogs, twins, and an unrepentant parrot. She writes about life, books, and writing on her blog, https://www.brendalmurphy.com/blog.html
Website: www.brendalmurphy.com
Facebook: https://www.facebook.com/Writing-While-Distracted
Books available at
ONE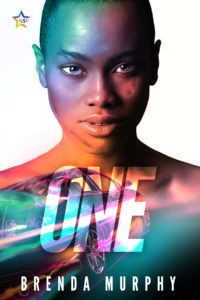 Sum of the Whole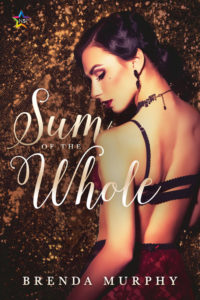 SaveSave
SaveSave
SaveSave
SaveSave
SaveSave
SaveSave