Happy Sunday! Sending everyone positive energy and hope you all have an amazing week. This week's snippet is from a collection of short stories. I love short stories, writing   them and reading them. 
From Genevieve: 
Dar volunteered to take Bobby to daycare every day, but she didn't see Genny again until Friday morning. On her way back from the house, Dar dropped her keys. Skittering on the driveway, the keys slid under her car.
"Fuck." Even with her long reach, Dar was going to have to lie down on the driveway to reach them. Stretching out on the blacktop, she extended an arm and grabbed the errant jumble of metal. Hearing the sudden crunch of shoes on gravel, Dar paused, and then pushed herself out from under the car. The black pumps were inches from her face. She looked up as Genny squatted down next to her.
"You okay?" From her spot on the ground, Dar could see the bright red lace Genny had on under her tight skirt. Genny stood up and stepped back.
"Dropped my keys." Dar pushed up from the driveway, dropping her keys again in the process. Embarrassed, Dar stood up, gripping them hard.
"You have some dirt here."
Dar's nipples hardened as Genny stepped close. Reaching up, she brushed Dar's face with her fingertips. Dar's cheeks burned as Genny trailed her fingers down her face. She let them rest on Dar's lips, and Dar trembled under Genny's touch. They locked gazes.
Genny's amber eyes held Dar open and exposed. Slowly, she pressed the length of her body against Dar. Mesmerized, Dar watched Genny's tongue slide over her lower lip, the blood-red paint glistening. Dar clenched her hands. The keys dug into her palm. She ached with need and desire. Not here.  You can't grab this woman and kiss her right here. She dropped her gaze.
Genny stepped back, lowering her hand. "Sorry. I guess we'll both be late."
#
I hope you enjoyed this week's snippet. Please check out their Facebook page. 
Rainbow Snippets is a group for LGBTQ+ authors, readers, and bloggers to gather once a week to share six sentences from a work of fiction–a WIP or a finished work or even a 6-sentence book recommendation (no spoilers please!).
In this group you'll find anything from romance and historical fiction to mystery and YA. The common thread is that every story's main character identifies as LGBTQ+. The snippets could range from zero flames to full-on sexytimes, anything goes content-wise. The only rule is snippets will be 6 sentences long–one for each color in the Pride flag.
https://www.facebook.com/groups/RainbowSnippets/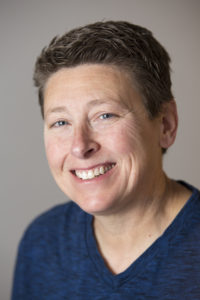 Brenda Murphy writes short stories and novels. She is a member of Romance Writers of America. Her nonfiction and short fiction have been published in various collections. Her most recent novel, is One, published by NineStar Press.  When she is not swilling gallons of hot tea and writing, she wrangles two dogs, twins, and an unrepentant parrot. She writes about life, books, and writing on her blog, https://www.brendalmurphy.com/blog.html
Website: www.brendalmurphy.com
Facebook:Writing While Distracted
Books available at
SaveSave
SaveSave
SaveSave
SaveSave
SaveSave
SaveSave
SaveSave