Happy Sunday! Time for another Rainbow Snippet. This one is from my collection of short stories Dominque and Other Stories, published by NineStar Press. 
 From Dominique 
She strode back to the suite, knowing that if she didn't knock now, she would never do it. She hammered on the door. She waited with her fingernails digging into her palms.
"Haven't we been over this already, Rhonda?" Miranda said as she appeared in the opening.
"Not Rhonda."
Miranda stood there in sweatpants and an old T-shirt, a quiet smile on her unpainted lips. Gina was lost. All the words she had rehearsed on her way over were gone.
"You came." Miranda reached out and grabbed Gina's hand, pulling her in and closing the door behind her.
"I don't know why I did."
"You do know." Miranda slipped in close, cupping Gina's cheek as she kissed her. Gina grabbed the front of Miranda's shirt, pulling her hard against her, and shifted her other hand to the back of Miranda's neck to wrap her fingers in her long hair. Five years of want spilled over into their kiss. Pulling Miranda's head back, Gina kissed her neck, the small nibbles and sharp bites making Miranda groan as she pushed into Gina's arms.
Available at NineStar Press and other e-book retailers
https://ninestarpress.com/product/dominique-other-stories/
https://www.amazon.com/Dominique-Other-Stories-Brenda-Murphy-ebook/dp/B01M0G74H3/
https://store.kobobooks.com/en-us/ebook/dominique-and-other-stories
Rainbow Snippets is a group for LGBTQ+ authors, readers, and bloggers to gather once a week to share six sentences from a work of fiction–a WIP or a finished work or even a 6-sentence book recommendation (no spoilers please!).
In this group you'll find anything from romance and historical fiction to mystery and YA. The common thread is that every story's main character identifies as LGBTQ+. The snippets could range from zero flames to full-on sexytimes, anything goes content-wise. The only rule is snippets will be 6 sentences long–one for each color in the Pride flag.
https://www.facebook.com/groups/RainbowSnippets/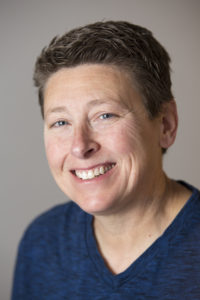 Brenda Murphy writes short stories and novels. She is a member of Romance Writers of America. Her nonfiction and short fiction have been published in various collections. Her most recent novel, One, published by NineStar Press, releases  November 6, 2017. When she is not swilling gallons of hot tea and writing, she wrangles two dogs, twins, and an unrepentant parrot. She writes about life, books, and writing on her blog, https://www.brendalmurphy.com/blog.html
Website: www.brendalmurphy.com
Facebook:Writing While Distracted
Books available at
SaveSave
SaveSave
SaveSave