In the run up to the end of the year I will leave you with a snippet from my short story collection Dominque and Other Stories. I'm taking some time off to travel and spend with family and friends. Wishing all of you a healthy and happy winter holiday and new year. 
From Virginia:
 Virginia stopped pacing and stepped close enough that Nicole could feel the heat of her body in the chilly office. Her eyes had the same intensity Nicole had seen in them right before she sprang off her starting block and plunged into the pool. The same intensity she had longed to be subject to. Nicole trembled. She clenched the edge of the desk to keep herself from reaching out to touch Virginia. If she were a different woman, she thought, she would take Virginia's face in her hands and kiss her, letting her lips say all the things she couldn't say with her voice.
"Nicole." Her voice was rough—her silken tones stripped bare. And then Virginia's lips were on her mouth. In that moment, Nicole changed her mind: she didn't want to be anywhere else on earth but here in this small office reeking of chlorine and sweat. She kissed Virginia back with all the longing she had held tight to for the last year. Plunging her hands into Virginia's hair, she wrapped her fingers in the short, soft curls, pulling Virginia's mouth against her.
Easing her hands from Virginia's hair, Nicole broke their kiss. "I've wanted to kiss you since the time I first saw you. The letter…" Nicole dropped her voice and her head. Virginia brought her fingers up, tipping Nicole's chin, her eyes hard and sharp.
"Ah, yes. The wine stains and cat hair were impressive." Virginia nibbled Nicole's' lower lip. "It was sweet and hot and why I'm here."
Rainbow Snippets is a group for LGBTQ+ authors, readers, and bloggers to gather once a week to share six sentences from a work of fiction–a WIP or a finished work or even a 6-sentence book recommendation (no spoilers please!).
In this group you'll find anything from romance and historical fiction to mystery and YA. The common thread is that every story's main character identifies as LGBTQ+. The snippets could range from zero flames to full-on sexytimes, anything goes content-wise. The only rule is snippets will be 6 sentences long–one for each color in the Pride flag.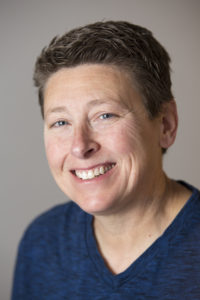 Brenda Murphy writes short stories and novels. She is a member of Romance Writers of America. Her nonfiction and short fiction have been published in various collections. Her most recent novel, One, published by NineStar Press, releases  November 6, 2017. When she is not swilling gallons of hot tea and writing, she wrangles two dogs, twins, and an unrepentant parrot. She writes about life, books, and writing on her blog, https://www.brendalmurphy.com/blog.html
Website: www.brendalmurphy.com
Facebook:Writing While Distracted
SaveSave