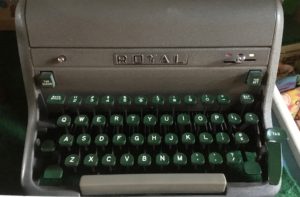 It has been a wild four months since I last posted. So much as happened in the world and in my life. As the pandemic spun out around the world, I helped my kids get through the last few months of school at home, planted five new raspberry bushes, and ten fruit trees. In April, I lost my dearest Aunt to a fall, and then I was informed I was a finalist for a GCLS Goldie, and then the most amazing thing, I won.
And through it all, I completed a novella for a project with friends. It took me as long to write thirty thousand words as it usually takes me to write sixty thousand. A big part of struggling to write was dealing with grief.
Grief over my aunt, grief for my kids not being able to be with their grandparents, and friends, grief for friends who died, friends who lost parents, siblings and partners, and grief over losing the ability to work undisturbed.
I started writing when my twins were little. I was home with them and wrote in snippets and margins of time I snatched for myself. And then they went to preschool, and hallelujah, I had two hours and forty-five minutes to myself.
I used that time to write my first two books, and then they went to kindergarten and my day stretched to 5 hours, and then the miracle of miracles they went to elementary school. I had full days to work. It was marvelous. I could stretch out, relax, and work as I wanted to, I even had a dedicated office. And then COVID-19. And now, my kids are home 24/7 and my wife is using my office for innumerable meetings.  I am back to working in the living room, or on our porch, or where ever and whenever I can snatch moments.
I fought against the change in my circumstances at first, raged, fretted, and whined quietly to myself. But in the end, I just needed to remind myself that I wrote and submitted two manuscripts a year for three years writing two hours and forty-five minutes a day.   I can do it again. Hell, my Goldie winning novel, Double Six was written during NANOWRIMO, and if I can draft a 60k novel in thirty days I can do anything.
What is the point of all of this?
Don't let circumstances steal your art. Find a way to keep creating. I'll be over here, sneaking in a writing sprint in the early morning before my kids get up, or doing edits after everyone has gone to bed, or knocking out a blog post when I can.
I won't quit, I won't whine, and I won't dwell on what was. I will embrace new challenges and keep working, and keep writing because I've come too far along my writing journey to quit now. I won't be precious about how and where I create,  I will just get on with it.
For you creatives out there, keep creating, the world needs your words and art, now more than ever.
Until next time, stay safe and well.
Brenda Murphy writes short fiction and novels. Her novel, Double Six, won the 2020 GCLS Goldie for Erotica. She loves tattoos and sideshows and yes, those are her monkeys.  When she is not loitering at her local tea shop and writing, she wrangles two kids, one dog, and an unrepentant parrot.  She blogs about life as a writer with ADHD and publishes random thoughts and photographs on her blog Writing While Distracted. 
You can find her on Facebook by clicking here.  Sign Up for her email list and receive a free erotic short story HERE Check out more information about her upcoming releases and appearances at   www.brendalmurphy.com
Books available at