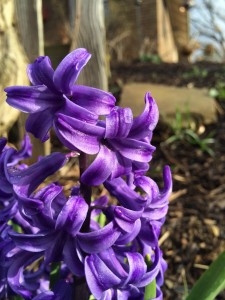 Hi folks,
Its been a while since I've posted here. I have been like many I suspect, overwhelmed. And unsure I had anything to add to the discussion of how to adjust to our lives with the specter of Covid-19 looming over us. My family has been sheltering in place for about three weeks now. It's been an adjustment. After suffering the loss of my brother in law last year, I finally felt we had all adjusted to the new normal. And then we found ourselves in the middle of a global pandemic. 
In the past week we, (my wife, my kids and I) have snuggled on our couch, struggled with classroom technology and homeschooling, played outside, started garden, planted seeds, raged, cried, lay in our beds and stared at the ceiling, laughed at ridiculous movies, called family and friends, played games, helped each other with chores and housework, and eaten our share of our favorite snacks and desserts. We are surviving. 
I sent a new manuscript off to my editor right before all of the chaos started and I'm grateful I had competed it because I have been unable to get myself to sit down to write until today.
I have a new novella project that I need to start working on.  I know I'm not going to hit my usual word counts. I not even going to try. I'm permitting myself to go slowly, to adjust my writing pace to meet my deadline on time but not early. I'm also permitting myself to take days off when I need them for emotional and mental health. My imaginary friends have always been my go-to in any crisis, and I believe that once I get back to writing, I will feel better. How are you all doing? Are you able to create right now? Do you have any tips to share?  
Until next time, stay safe, stay well. 
Brenda Murphy writes short fiction and novels. She loves tattoos and sideshows, and yes, those are her monkeys. When she is not loitering at her local tea shop and writing, she wrangles two kids, one dog, and an unrepentant parrot. She reviews books, blogs about life as a writer with ADHD and publishes photographs on her blog Writing While Distracted. 
You can find her on Facebook by clicking here. Sign Up for her email list and receive a free erotic short story HERE Check out more information about her upcoming releases and appearances at   www.brendalmurphy.com
Books available at