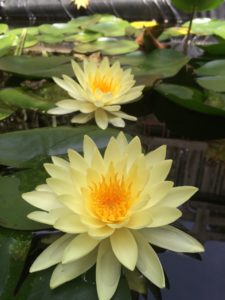 It has been a busy Summer for me with family, travel, edits for a short story collection to be published in September, research for more stories, book reviews, correspondence, lining up interviews for my blog, recipe testing, blog photography, you get the idea.
When people ask how do I get so much done, I always say that I am blessed with the H (hyperactivity) in the ADHD diagnosis and that it is my super power. I find it difficult to sit still. I have to move, to do, to be active. It is not always a blessing. I can be exhausting to be around. I take on too much at times. I have to regroup and rethink when facing deadlines. I have to make space and pare down by make room for all the things that are important.
It is not uncommon for folks with ADD/ADHD to find themselves swamped with projects, overwhelmed and frustrated. Right now I'm working on my plans for my blogs and my writing projects for the year, and it occurred to me that the real answer to getting things done is not just the blessing of being a high energy person, it is also the ability to discern what to let go of and what to hold on to. I like to garden and a big part of gardening is weeding. Weeding to make space for what you want to grow. I had to let of blogging for a bit to focus on other writing projects. I've had to let go of my gardening projects to make time for my family. I've had to let go of social media a bit to have time for me.
It doesn't mean that I won't go back to these things, but it does mean that the process of picking and choosing what to spend time on is key in accomplishing anything. The one question to ask when deciding how to cut back in order focus on a specific project or goal is: "What can I let go of to make room for what I want to happen?"
Let go of things that are crowding out the things you want to grow.