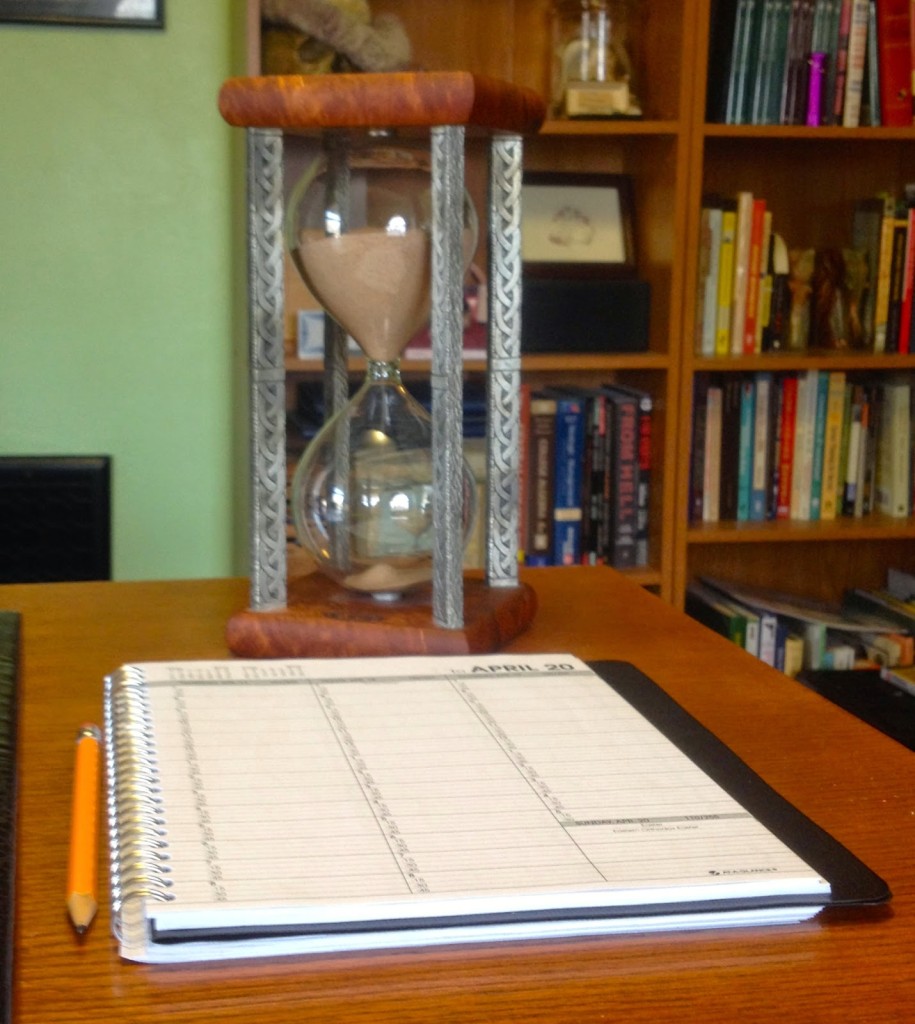 Throw back Timer
Looking back over my posts on how to get things done when you have distraction issues, I talk a lot about using timers. I did not grow up in a home where kitchen timers were used. My mom never used one. I can't smell the aroma of burnt rice, and not think of my mom. I am not sure when I figured out that the smoke alarm was a poor excuse for a kitchen timer. I will tell you this: using timers when cooking transformed my kitchen skills.
For years I used the alarm settings on my digital watch, now I use the timer on my phone because it is loud enough I can hear it over the usual pre-schooler chaos in my house. A timer does not serve you if you can not hear it. An added feature of using my phone is the ability to set multiple alarms.
ADD-Friendly Ways to Organize Your Life by J. Kolberg and K. Nadeau (Buy the book here) has a very good explanation of how using timers assists ADD/ADHD individuals with time/life management. I found this book at a time when I was really struggling with keeping things together, and it remains one of the most helpful books I have ever read. My copy is well-worn and tabbed. These are some of the ways I learned to use timers and alarms to overcome my distraction issues.
Cooking. This is the most obvious, and common use for timers. When I don't use my phone, I have a kitchen timer that has a clip so you can clip it to your clothes, and take it with you.This is very helpful for those of us who decide in the middle of fixing dinner that some household project needs to be started/finished, etc. I am really partial to the digital ones that count down from when the alarm goes off so if you can't get to the oven at the precise moment things are done you know how long it has been since you missed the alarm.
Laundry. I use a timer when doing laundry, and this cuts down on the "Damn- how long has this load of laundry been in here?!" factor, and rewashing clothes because you got distracted while doing the laundry. It also keeps the laundry moving, taking advantage of the residual heat in the dryer.
Writing. I use a timer when I do sprints, challenging myself to write 1000 words in one hour, and when I am breaking up my writing time by devoting set times to different works-in-progress. I also set an alarm to remind me to pick up the kids. This lets me focus on my writing and not worry that I am going to be late picking them up from school. When you only have 2.45 hours of kid-free writing time you have to make every second count.
Cleaning up with the kids. We set the timer and play beat the clock, racing around trying to see who can pick up the most toys. It makes picking up the toys more fun, although it can get pretty competitive and sometimes we have to stop to break up the melee that results.
Any task that I really do not want to do. I set the timer for ten minutes and give myself permission to quit after ten minutes if I want to do something else. Most often, I get over myself and just finish the dang thing because I want to get it over with after I started it.
Exercise. I set the timer when I exercise so that I can focus on the exercise itself. There are some great exercise program apps that have timers built in. Using a timer instead of counting reps for exercises allows you to work at your own pace, and tailor the workout to your fitness level. These programs also are body weight programs and do not require equipment. My favorite apps are The Seven Minute Workout (free) , and YAYOG ( You Are Your Own Gym- $).
There are many timers on the market for people with ADD/ADHD. For children, these are wearable timers that look, and function like a digital watch, with the added benefit of vibration so the alarm can be discreet, and kids can wear them to school. The Watchminder is also marketed to adults/seniors. Using timers with kids can decrease the parent nag/kid resist behavior loop.
Wearable timers designed for use by adults/kids have the ability to set multiple alarms, some also function as count-down timers, and stop watches. These timers are great to use with kids too young to use phones, non-smart phone users, kids/adults whose phones are a distraction, and kids/adults that work in environments that do not allow cell phones.
Using timers with kids with distraction issues, organizational issues, or ADD/ADHD is a great way to help them focus, learn to monitor their own behavior, and teach them ways to overcome their distraction issues. Learning self-management is a great self-esteem booster for kids. For parents, using timers with kids decreases parent stress by letting kids take responsibility for their behavior.
Learning to use timers changed my life in very positive ways. Timers decrease stress in my life. If you haven't tried using timers, experiment with them. See if they make a difference for you.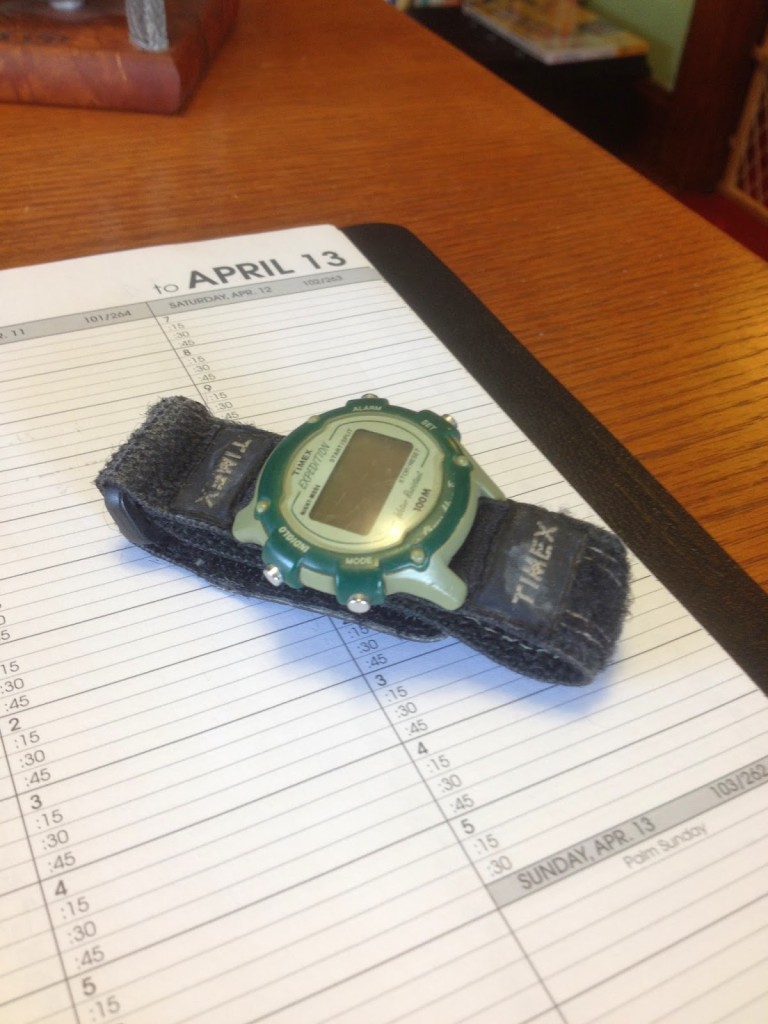 Geeky but functional.