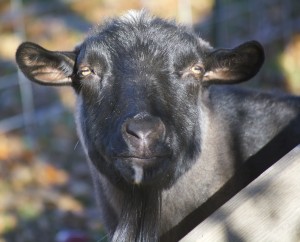 Whatever you're writing now, finish it. Even if it takes you two years, finish it. Why? Because every time you abandon a manuscript, it becomes that much harder when you get to the soggy/awful/sticky/why-the-hell-did-I-even-start-this point in your manuscript. This is a lesson I learned from my track and field coach in high school. I had signed up to do field events. I loved field events. I'm built for field events, and they were easy for me. But our team was short an 800-meter runner (that's a half-miler for you metrically impaired folks), and that was how I found myself having to practice with the real runners, the people who do 400-meter sprints and enjoy running and smile when they run. And I hated it. I was sucking wind one sunny spring day as I rounded the curve having run the first 600 meters, and I stopped running 200 meters from the finish line and stepped off the track. I leaned over a few minutes to catch my breath. My coach's shadow darkened the ground at my feet. I raised my head and met her gaze.
"Are you hurt?" She said quietly.
"No."
"If you're not hurt you need to finish, I don't care if you crawl over the line, but every time you give up, you will struggle at that mark in the race. Don't quit. It's the worst thing for your mind." She walked away and blew her whistle and had us all lineup and we ran again. And this time, when I hit the mark I had quit at she was standing right there. No way I was going to quit with her right there. So I pushed myself and finished. And a little fist pump from my coach, her acknowledgment of my effort.  And that is how it went for the next week, every day at practice she would be standing at the sticking point to remind me to keep going. To not quit. To push through.
My sixteen-year-old self held on to those words and the look on her face every time I ran through the sticking point and finished. Those words got me through the rest of high school, nursing school, Army basic training, and every other hard thing I've ever done since then. Including writing my first book.
Those of you doing NaNoWriMo right now may want to quit. Perhaps you've fallen behind in your word or questioned why it's essential to finish. NaNoWriMo is not about winning, it's about finishing. No matter what your word count on November 30, complete your NaNoWriMo project. Don't quit. Finish your draft. Even if it's terrible and it takes you until next November to complete it, finish it. Don't quit. I'm cheering for you.
PS Coach K, if you're out there, thank you for all your life lessons, but most importantly, this one.
Brenda Murphy writes short fiction and novels. She loves tattoos and sideshows and yes, those are her monkeys.  When she is not loitering at her local tea shop and writing, she wrangles two kids, one dog, and an unrepentant parrot.  She reviews books, blogs about life as a writer with ADHD and publishes photographs on her blog Writing While Distracted. 
You can find her on Facebook by clicking here.  Sign Up for her email list and receive a free erotic short story HERE Check out more information about her upcoming releases and appearances at   www.brendalmurphy.com
Books available at