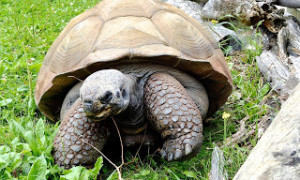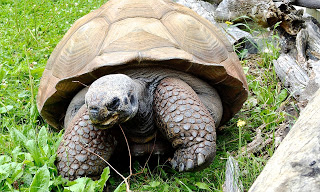 If you follow my blog, you know that this spring was a difficult one. We lost my brother-in-law to depression in March. To say we've been on a spinning wheel of emotions is not an exaggeration. We are in the process of organizing a celebration of his life, and dealing with all of the feelings that accompany that: sadness, grief, anger, overwhelm, frustration, and disbelief to name the most often occurring ones.
In spite of everything I managed to finish and submit a novella I had been working on, and now have no deadlines to meet which feels odd at the moment. I've worked steadily since last September and was able to write and submit two novels, and a novella.  I have to remind myself that it's okay to take a break. That it's enough for now. The photo at the top of this blog post also reminds me that writing is not a race and that maintaining a constant state of production is not healthy for anyone. It's okay to sit and think for a while, to take time to plan and daydream and watch a storm from your porch. Slow progress is still making progress toward your goals.
My way of hitting the reset button and filling my creative well is home repairs and improvement projects. I have two rooms to strip wallpaper from, patch and repair and then paint.   It may seem odd that home improvement projects are one of my favorite forms of self-care, but it is very relaxing for me to spend hours solely focusing on avoiding brush strokes and roller marks. I also keep a notebook nearby because more than once I have had to stop painting and write down story ideas that pop up while my focus is elsewhere. Never be afraid to hit the reset button and give yourself the time you need to fill your creative well. For you writers and creatives out there how do you hit the reset button? 
Brenda Murphy writes short fiction and novels. She loves tattoos and sideshows and yes, those are her monkeys.  When she is not loitering at her local tea shop and writing, she wrangles two kids, one dog, and an unrepentant parrot.  She reviews books, blogs about life as a writer with ADHD and publishes photographs on her blog Writing While Distracted. You can find her on Facebook by clicking here.  Sign Up for sneak peeks, information on new releases, appearances, and occasional recipes here   www.brendalmurphy.com
Books available at