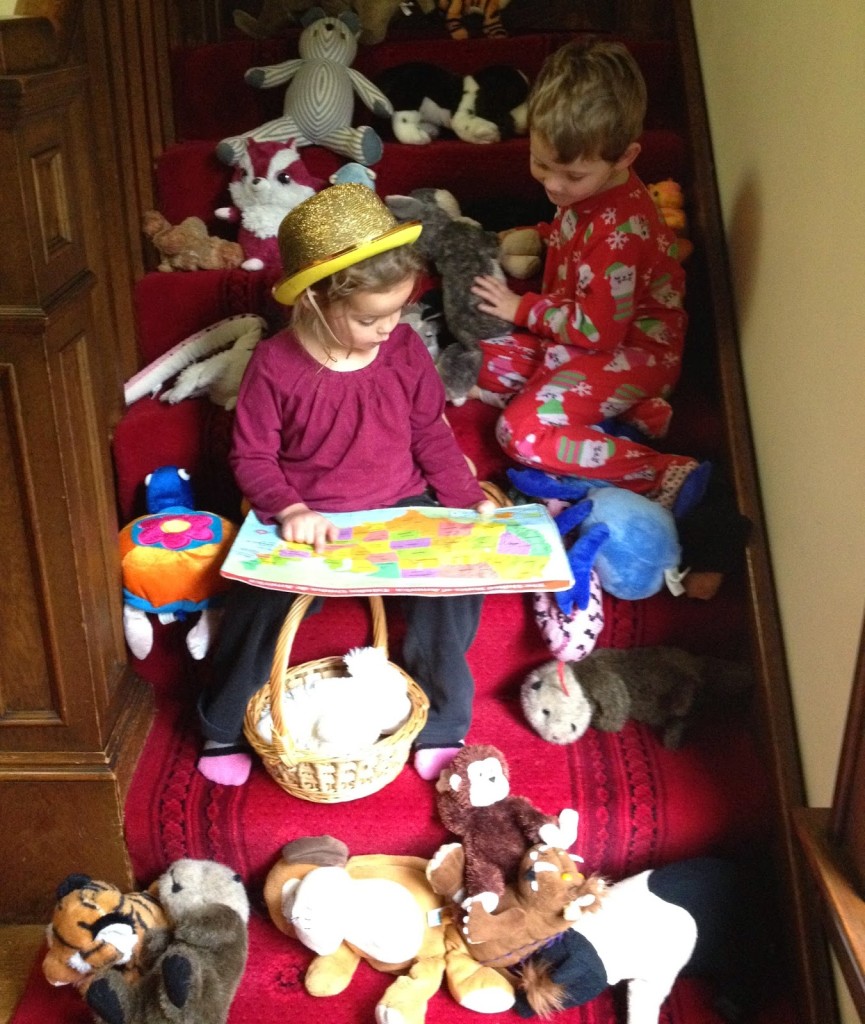 Many of my friends posted pictures of their kids going to Homecoming dances this week, and my oldest had a birthday last week and just started a new job that involved a move.  I was reminded that life occasionally feels like you have been shot out of a cannon, and as my oldest friend used to add "without a net"! I know my kids will not always be happy having imaginary train trips on the stairs with all their animal friends. I know that soon the sand box at my mom's will look like this: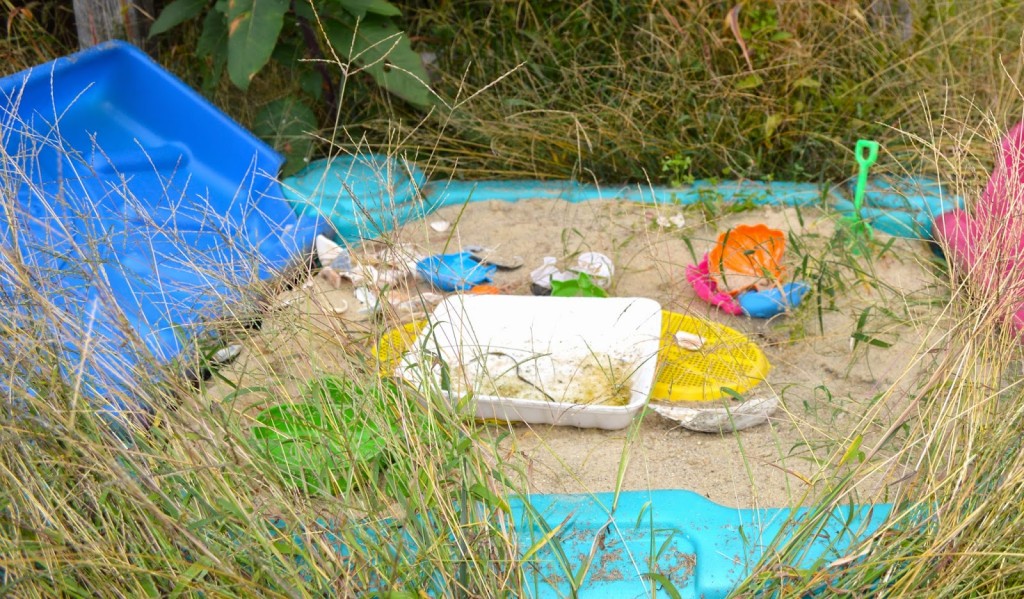 And I know that I will look back at the time and wonder where the hell it went.
ADHD people often live life in a blur, we have a great time but sometimes in our rush to get to the next thing we forget to stop, and soak up life,  we are distracted.  Being distracted and busy can interfere with all of our relationships. Establishing respectful communication and listening skills are lessons kids learn best by practice and modeling.
I know if I want my kids to learn how to listen and focus, I need to stop and focus on them when they talk, to really listen, and ask questions if I don't understand what they are trying to tell me. It is sometimes a struggle when I feel like I need/want to do fifty other things, besides stoping to read a book we have already read a least a hundred times, or listen to them telling me about an event at school.
My goal for myself is to slow down,  remembering to appreciate this time, when boo-boos can still be healed with a kiss. Exploring, getting your hands dirty, and playing are what life is.  I will take the time to do the little things, to ride a magic carpet made of cardboard, to sit in the playhouse and read books, and to stop and dig in the dirt with my kids if that is what they want to do. I can pretend it is for them, but really, it is for me.