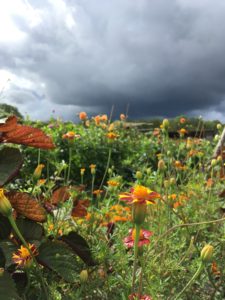 Welp, I'm not quite half-way through the thirty days of Catherine Price's How to Break Up with Your Phone. If you missed the first post in this series, you can read it here.
I've been journaling my progress, and it was so hard the first week, I almost quit. I have not struggled so much since I had an ulcer and had to give up caffeine, chocolate, and alcohol AT THE SAME TIME. This past week I was all the things many addicts are when they quit: angry, frustrated, short-tempered, restless, and convinced that what I was doing was stupid and wouldn't make a difference in my life.
Whenever I considered giving up, I took a break, and reread my reasons for doing the program, and that would give me the determination to continue, like most people I can do most anything if I have an important Why.
What I have discovered about myself so far:
1. I crave connections and adrenaline. I resigned from my job in healthcare in August. I have not replaced the kind of relationships I had with co-workers and patients, nor is there anything in my home that will ever replace the rush of working in the hospital. I need to work on this and make new connections. 
2. I increased my consumption of sugar and caffeine to replace the hits of dopamine that I got from social media with sugar and caffeine (note to self, work on this issue next.)
3. My addiction was worse than I thought.
4. The day I deleted social media apps off my phone was the most challenging part of the program, but the most freeing. To be clear, in Price's program you are allowed to check and interact with social media, but you have to sign in using your browser. The browser experience is so clunky it gave me time to think before I logged in acting as a speed bump to mindless social media time. 
5. The things that have improved: my sleep, my focus, and my relationships. I'm more present and less distracted. My kids know that when I'm with them, I'm really with them, not just killing time until I check my phone.
6. Undertaking this program and changing my relationship with my phone is a change is one that I needed to make.
As hard as this has been so far, I'm happy that I chose this as my project for February. This week was better than last week. I'm not as restless and am doing things I used to do before I became so hooked on my phone.  I'm looking forward to finishing the program. I'll post my final thoughts and some tips for completing the challenge in March. If you are wondering if you spend too much time on your phone you probably do, don't be afraid to make a change. So far it has been worth every second of discomfort.
Brenda Murphy writes short fiction and novels. She loves tattoos and sideshows and yes, those are her monkeys.  When she is not loitering at her local tea shop and writing, she wrangles two kids, one dog, and an unrepentant parrot.  She reviews books, blogs about life as a writer with ADHD and publishes photographs on her blog Writing While Distracted. You can find her on Facebook by clicking here.  Sign Up for her email list here  www.brendalmurphy.com
Books available at