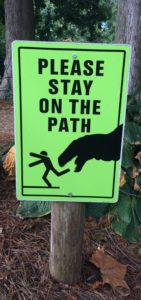 It's been a while since I've written about writing, mostly because I've found a system for fast-draft writing that has worked with my ADHD. I used my system for seven novels and I've been comfortable with the results. I have never been a detailed outliner. I work from a scene list and character goal-motivation and conflict sheets and let my story evolve organically within that framework. I typically draft a 60-65K novel in four to six weeks and then spend three to four weeks revising and editing my draft before submitting it.
Trusting in my system, I used it with my current project, a novella-length paranormal romance with dual points of view. With this project, because I needed to attend to two character's points of view, along with paranormal conventions, I've been feeling my way along the story, and it was going well, slowly, but well.
And then I needed to take some time after my brother-in-law's death. I set my story aside for three weeks, and when I started working on my novella again, I was lost. I couldn't remember what I had written, or where I was going in the story.
Because my way of working falls somewhere between a painter and a plotter I used a technique that is a routine part of my revision process, I printed out what I had written and reverse outlined the story as a way of figuring out what I needed to do to complete my draft.
After reviewing my outline I know I need to write six more scenes to finish my first draft and have about 13K words to complete those scenes and stay within my word count limit.
What is a reverse outline? It involves reading what you've written and then creating an outline from that document. It can be detailed or brief as it fits your style. For me, it's a one-sentence description of what happens in each scene.
I don't stop to edit my work. I merely outline my story as it stands. After I have completed the outline I read over it to assess if my scenes flow as they should, that my story beats are where they should be, and in this case that I've given equal time to each character's point of view. I use highlighters to tag types of scenes and transitions.
It is the simplest way I've found to check structure and beats, and if you have lost your way, it is a road map back to your central story and ensures that critical elements of your novel are not missing. If you struggle with plotting and structure, try adding a reverse outline to your routine revision process.
This time a reverse outline was a way of finding my way back to writing after a family tragedy, and another step toward preventing my grief from keeping my words bottled up.
Will a reverse outline work for everyone? Nope. If you are detailed outliner and are able to stick to your outline religiously, it might be redundant, as a plotser (panter+plotter) it is essential for me. Try it the next time you're stuck and take advantage of a simple way to assess your story structure.
Brenda Murphy writes short fiction and novels. She loves tattoos and sideshows and yes, those are her monkeys.  When she is not loitering at her local tea shop and writing, she wrangles two kids, one dog, and an unrepentant parrot.  She reviews books, blogs about life as a writer with ADHD and publishes photographs on her blog Writing While Distracted. You can find her on Facebook by clicking here.  Sign Up for her email list here  www.brendalmurphy.com
Books available at