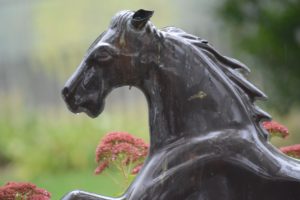 Hello Snippeteers,
It has been a freaky week here with crazy cold weather. I've never appreciated my fireplace more. This week's snip is from Complex Dimensions, the fourth book in the Rowan House Series contracted to NineStar Press scheduled for release 2019.
From Complex Dimensions
The small hairs on Veronica's arms stood up, and she sensed someone staring at her. She looked up, and into the darkest brown eyes, she had ever seen. The woman's hair was slicked back, tight against her head, the smile on her face predatory. She rested her hand on her narrow waist, her large breasts marginally contained by the dark green corset she wore. "I'm Ashley." The latecomer sat down next to Millie and pushed Myfanwy's place setting to the side.
Oblivious to Millie's sharp look, she kept her gaze fixed on Veronica's face as she extended her hand. Her blood red nail polish matched the lipstick she was wearing. She licked her lower lip before she spoke. "Welcome. Has anyone given you a tour of the house?"
Veronica reached across the table and shook her hand briefly. "No. I…"
Millie's spoke over Veronica, her voice hard-edged and direct. "She's just arrived. And if she's interested in a tour, I'll assign someone."
Roxie cleared her throat loudly. "Stay in your lane Ashley. As for tours," Roxie's eyes held a challenge, her tone icy, "you'll have to get in line."
Rainbow Snippets( https://www.facebook.com/groups/RainbowSnippets/)is a group for LGBTQ+ authors, readers, and bloggers to gather once a week to share six sentences from a work of fiction–a WIP or a finished work or even a 6-sentence book recommendation (no spoilers please!).
In this group, you'll find anything from romance and historical fiction to mystery and YA. The common thread is that every story's main character identifies as LGBTQ+. The snippets could range from zero flames to full-on sexytimes, anything goes content-wise. The only rule is snippets will be 6 sentences long–one for each color in the Pride flag.
Brenda Murphy writes short fiction and novels. She loves tattoos and sideshows and yes, those are her monkeys.  When she is not loitering at her local tea shop and writing, she wrangles two kids, one dog, and an unrepentant parrot.  She reviews books, blogs about life as a writer with ADHD and publishes photographs on her blog Writing While Distracted. You can find her on Facebook by clicking here.  Sign Up for her email list here  www.brendalmurphy.com
Books available at