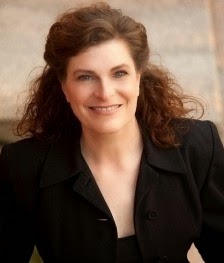 Zoë Kessler's book ADHD According to Zoë : The Real Deal on Relationships, Finding Your Focus & Finding Your Keys (2013) is the first book I recommend to women with ADHD.
Ms. Kessler's book offers suggestions for the issues that ADHD folks deal with everyday, and she does it with humor and honesty. Her poignant stories and examples of the effects that ADHD has had on her life left me laughing, and a little teary remembering some examples from my own life. She effectively articulates the belief that many individuals with ADHD have: everyone else must know some grand secret way to keep it all together AND remember where they put it.
Ms. Kessler's book differs in her honest approach to how ADHD affects social relationships and sexuality, a topic that most books address fleetingly or not at all.  Ms. Kessler's suggestions and tips are truly helpful. The solutions presented are things that folks with ADHD would able to accomplish, not some solution dreamed up by someone who has no idea what it is like to be wired 24/7/365 with a short attention span, unless we are hyper-focused.  Ms. Kessler's warmth and genuine desire to help comes through in her writing. Reading this book is like having a conversation with a close understanding friend.
Ms. Keller also examines and addresses the stress that comes from being a woman with ADHD and the social construct that women are the center of the family, able to take care of everyone and everything else in addition to themselves, addictions, disorganization and time management,  sexuality, social issues, impulsiveness, the need to move, financial issues, creativity, and overwhelm. She encourages women to embrace their differences and find ways to work with who they are, instead of trying to force themselves to become the imagined perfection of everyone else.
Her message of hope that everyone diagnosed with ADHD treat themselves "with the respect, kindness and love that you deserve" is a welcome one.  If you only have one book on your shelf that deals with ADHD make it this one.
As a writer and fellow club member this is what I have learned reading  Zoë Kessler's book and her very helpful blog 
ADHD from A to Zoe
1.  Tell your story honestly.
2.  Humor makes it easier to talk about difficult topics.
3.  Real life examples are an effective way to tell your story.
4.  It is possible to make writing about self-help FUNNY and helpful.
5.  Embrace you unconventional self, let it show in your writing.
Here a short bio and contact information for Ms. Kessler.
Zoë Kessler (
http://www.zoekessler.com
) is a best-selling author, journalist, and motivational speaker who specializes in topics relating to adult Attention Deficit Hyperactivity Disorder (ADHD / ADD).
A top blogger at Psych
Central.com
, Kessler's blog,
ADHD from A to Zoë
has garnered a loyal readership from around the globe
.
Kessler also blogs for The Huffington Post, and is a frequent contributor to
ADDitude Magazine
. She's created radio documentary and standup comedy about being a woman living with ADHD. Zoë's been interviewed on international radio, and has been featured in print media, documentaries, and books on the topic of women and ADHD, including
Scientific American Mind Magazine
.
Kessler's most recent book, ADHD According to Zoë: The Real Deal on Relationships, Finding Your Focus, and Finding Your Keys has been described as a must-read, spellbinding portrayal of a woman with ADHD.