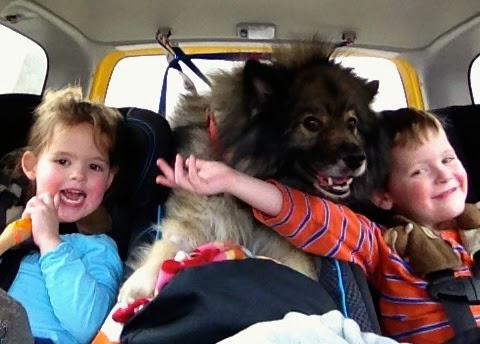 Road Trip 2014
Traveling with ADD/ADHD feels like this.
Traveling means a change in routine. Change combined with sensory overload is a recipe for major distraction issues, anger management issues, and overwhelm. I love to visit new places and experience new things, but getting there is stressful. It was bad enough when I just had to worry about getting myself from point A to point B but with kids it is complicated.
Instead of just my own needs, I need to worry about two other people getting where they need to go, safely, and to have fun on the way. It is one thing to get lost, miss a flight, or forget items of clothing, when it is just you, it is very problematic with kids.
These are the things that we do at our house to make it easier when we travel by car, and when we take plane trips.
 1. DO NOT PROCRASTINATE! Sorry to be so shouty but if you don't follow any of the other tips, please embrace this one. The sooner you get your tickets, plan your route, pack your bags, put in your mail hold, and make reservations, the less chance you have of screwing everything up beyond repair.
2. Set reminders in your phone or on your computer to remind you to do the things in number 1.
3. Take time to make a plan, using Who, Where, When, What and How for your trip. Think of this as an outline, not etched in stone.
4. Make a packing list. If your want to get fancy you could make a permanent one that you laminate and write on with dry erase markers.  If you travel a lot a permanent list that lives in your suitcase is helpful.
5. Make kids responsible for their own entertainment bag/carry on. Young children will need guidance, older kids should be told they are on their own, and that they will have to be responsible for carrying it and keeping track of what they bring. The rule for older kids is you have to be able to pick it up and run with it, in case we have to try to catch a connecting flight.
6. If you or family members take medications be sure pack enough for several days in your carry-on luggage in case your bags are lost.
7. I can not travel without music. It helps me relax and keeps me from being overwhelmed and aggravated by the noises on a flight. Although the last several flights I have been on have been really quiet. Thank you smart phones and tablets.
8. Pack healthy snacks and lunches. When we travel by car we always pack a picnic lunch. This saves money, time, and we are not forced to eat crappy fast food. This is more difficult traveling by air. On long flights, we pack healthy snacks, and sandwiches that do not need refrigeration.
9. Pack earplugs or noise canceling headphones for flights. Most ADD/ADHD people have sensory issues, and a plane flight is very difficult as we can't move about, and we are overstimulated by all the people energy, and noise around us. If your kids have ADD/ADHD, find kid sized headphones for them. Understand that travel is hard on kids without sensory issues, it is magnified in kids with sensory issues.
10. Be understanding of yourself. If keeping track of the tickets is stressful and you have another adult or responsible older child with you, let them keep track of the tickets.
11. Breathe. Focus on the fun you will have when you finally get where you are going. Remember if it gets crazy it will make a great story later.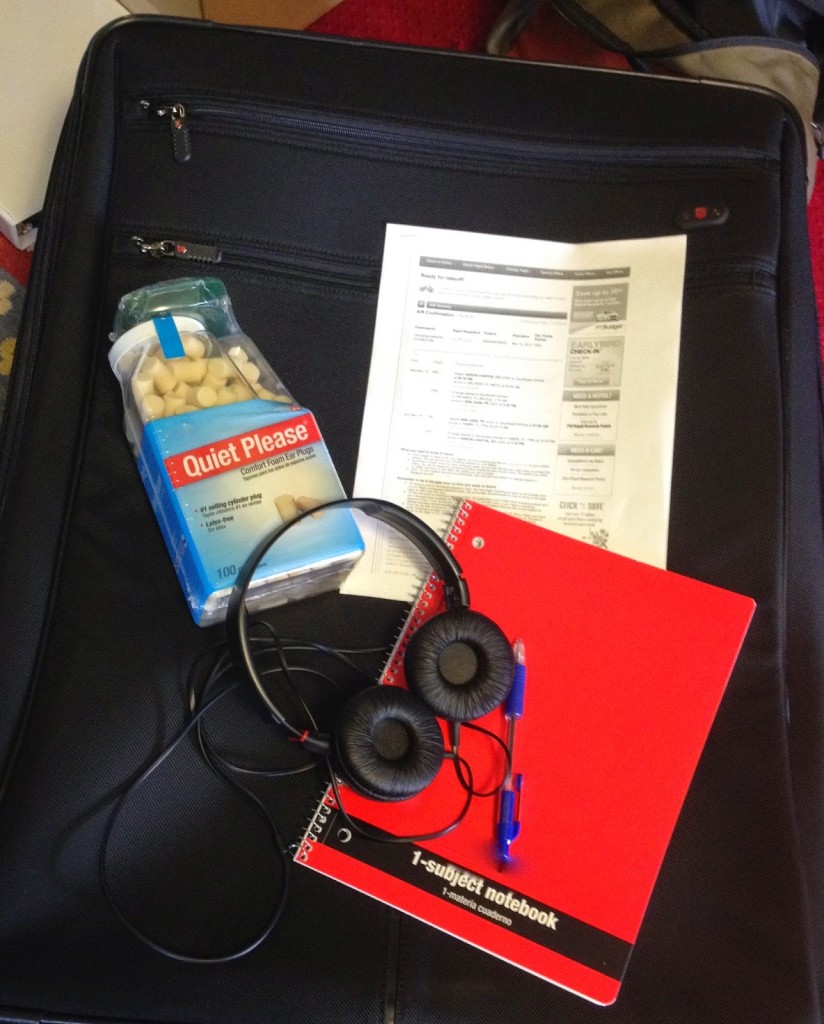 Why yes,  that is a giant bottle of ear plugs.