Let me start off by saying I came to the Twelve Kingdom's series sideways after reviewing Dark Secrets as part of my annual Thirteen for Halloween book post. I enjoyed Jeffe Kennedy's story "Heart's Blood" (a dark retelling of the Goose Girl) set in the Twelve Kingdoms so much that as soon as I finished reading it I started the Twelve Kingdom series and have not looked back. The fourth book in the series, The Pages of the Mind is the story of Dafane Mailloux, Librarian with a capital L, scholar, polyglot, and survivor. Sent to gather information for her Queen in a far kingdom Dafane is plunged into the internal intrigue and politics of a foreign land and reluctantly agrees to a marriage of alliance.
Finding herself drawn to the powerful king, now her husband Dafane discovers new powers, abilities, and love. When her queen arrives to rescue her Dafane is caught in a power struggle between the two people she loves most and must use her skills and intelligence to maintain peace in the Twelve Kingdoms. Continuing in the tradition of the other books in the series, this book has everything you expect from Jeffe Kennedy: rich world building, political intrigue, exact pacing and an exquisite love story wrapped in a delectably readable package.
If you have not started the Twelve Kingdoms series you don't have to have read the other books in the series to appreciate The Pages of the Mind, but if you are a linear type of reader do yourself a favor and start at The Mark of the Tala, dive into The Tears of the Rose, wallow in the Best Fantasy Romance of 2015 The Talon of the Hawk and then sail with Dafane in The Pages of the MInd.
*ARC Review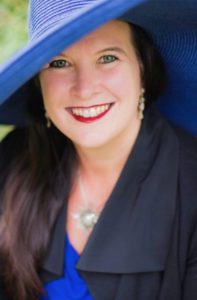 Jeffe Kennedy is an award-winning author whose works include non-fiction, poetry, short fiction, and novels.Her most recent works include the fantasy trilogy The Twelve Kingdoms. The third book, The Talon of the Hawk, won the RT Reviewers' Choice Best Fantasy Romance of 2015.She lives in Santa Fe, New Mexico, with two Maine coon cats, plentiful free-range lizards and a very handsome Doctor of Oriental Medicine. Jeffe can be found online at her website: JeffeKennedy.com, every Sunday at the Word Whores blog, on Facebook, on Goodreads and on Twitter @jeffekennedy. She is represented by Connor Goldsmith of Fuse Literary.