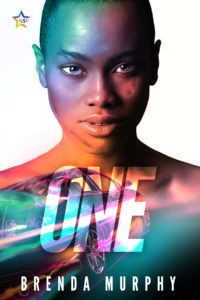 More from Italy this week.  My wife and I made our plans to travel to Oslo and Stockholm this summer and I already have some characters kicking around in my head that will have a grand time on this summer's adventure.
From ONE
THEY STOOD ON the sidewalk, close but not touching. Lana reached over to hold Mac's hand, her long fingers cool in Mac's sweaty palm. She gripped Mac's hand, her fingers loose and relaxed. "What are you doing tomorrow?"
Mac raised her shoulders and let them fall. "Dunno. I have a list of things I should see from my friends and a guidebook. "
"Would you like company? I have some time before things get crazy."
Yesyesyes. Play it cool. Fuck it, be honest. No lines. She deserves better. Be better. "I'd love to spend more time with you." Mac gave Lana's hand a small squeeze and her pulse quickened when the barest hint of a blush spread across Lana's face. The quick squeeze of her fingers on Mac's hand kindled the spark of want and hope in Mac's chest into a roaring flame. Lana's limousine turned the corner, its headlights illuminating the street and sidewalk. Mac turned to face Lana. She tugged on her hand and pulled her closer. Now. Kiss her now. No. Don't. Don't fuck it up.
Lana rested her hand on Mac's chest, her fingers wide. She looked into Mac's face. Heat like a smoldering fire burned in Lana's eyes. Mac trembled. Lana looked down before she leaned forward, pressing the length of her body against Mac and kissed her softly on the cheek. Mac swallowed hard. The sound of tires on pavement announced her car's arrival. Mac froze. No no no. Why didn't I kiss her? Damn car. They broke apart as the car glided to the curb. Lana trailed her fingers down Mac's shirt, stopping short of her belt buckle before she stepped off the curb.
She looked back at Mac over her shoulder with her hand on the car door handle. "Tomorrow then? Nine?"
"Sure." Mac stuffed her hands in her pockets.
"Ciao."
"See ya." Mac stood in the cool night air and watched the car pull away. She touched the spot on her cheek where Lana's lips had been."
Rainbow Snippets( https://www.facebook.com/groups/RainbowSnippets/)is a group for LGBTQ+ authors, readers, and bloggers to gather once a week to share six sentences from a work of fiction–a WIP or a finished work or even a 6-sentence book recommendation (no spoilers please!).
In this group, you'll find anything from romance and historical fiction to mystery and YA. The common thread is that every story's main character identifies as LGBTQ+. The snippets could range from zero flames to full-on sexytimes, anything goes content-wise. The only rule is snippets will be 6 sentences long–one for each color in the Pride flag.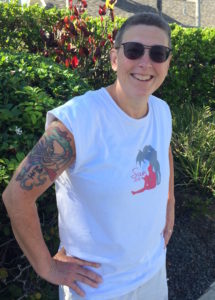 Brenda Murphy writes short fiction and novels. She loves tattoos and sideshows and yes, those are her monkeys.  When she is not loitering at her local tea shop and writing, she wrangles two kids, one dog, and an unrepentant parrot.  She reviews books, blogs about life as a writer with ADHD and publishes photographs on her blog Writing While Distracted. You can find her on Facebook by clicking here.
Website: www.brendalmurphy.com
Books available at