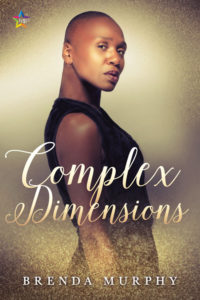 It's been a while since I've posted. My novel Complex Dimensions released in September, and then I attended Surrey International Writer's Conference, and now I'm amid National Novel Writing Month (NaNoWriMo). For anyone that doesn't know, NaNoWriMo is an annual quest to write 50,000 words in November. I have participated in the last few years, and those novels have gone on to be published. I always count on NaNoWriMo to help me meet my goal of completing two manuscripts a year for submission. The concept of planing your writing/creative projects from a year-round perspective is what keeps me sane in a world that thrives on production at all costs. I young kids at home, and my creative schedules revolve around the school year. I also like to give myself a break around Christmas and New Year's to spend time with my family.
When I plan my new work for the year, I enter significant commitments into my calendar first. Trips I have scheduled and conferences I plan to attend, family time, and self-care, all the things that fill my creative well, and let me come back to the blank page ready to write are my priorities when planning my work.
I have known too many writers who burn out and find themselves blocked, unable to write a thing because of pushing themselves to meet someone else's idea of productivity.
So what does this have to do with gardening? I have a garden, and as part of taking care of it, I put it to bed when the weather turns by adding leaves and other organic matter and then covering it, trusting that everything will mellow and break down over the winter. I will have a lush soil to grow in when spring arrives. Some people grow things year-round, using covers and greenhouses and force their gardens to keep producing, but crucial to their success is to rotate their plantings, taking time to let some parts of their garden recover.
Much of writing is providing time for your mind to create, to think, and to wonder 'what if?'. Taking time to reset and recover is essential after a considerable period of productivity.
Read, take walks, draw, paint, listen to music, hang out with your family and friends, visit museums, and travel. Do all the things that feed your creative soul, knowing that when it's time to work again, you will be ready to create.
Brenda Murphy writes short fiction and novels. She loves tattoos and sideshows and yes, those are her monkeys.  When she is not loitering at her local tea shop and writing, she wrangles two kids, one dog, and an unrepentant parrot.  She reviews books, blogs about life as a writer with ADHD and publishes photographs on her blog Writing While Distracted. You can find her on Facebook by clicking here.  Sign Up for her email list here  and get your free Erotic Short Story www.brendalmurphy.com
Books available at