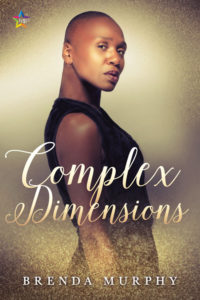 Hello all,
Today's snip is from Complex Dimensions, the fourth book in the Rowan House series. It had garnered some lovely reviews and folks are grooving on Veronica and Millie's story. In the next month or so I'm going to offer my blog posts as podcasts so you can listen to my posts if that is your preference. Have a great weekend and hello October, I'm ready for you!
From Complex Dimensions:
Millie raised an eyebrow. "What kind of books do you read?"
"Everything as long as it has a happy ending." Veronica lowered her chin to her chest, shy under Millie's direct gaze.
"Everyone deserves a happy ending." Millie's voice was so soft Veronica wasn't sure she had spoken. "The house has a large library, and a bunch of trade paperback books if you run out of things to read." Millie tapped the e-reader against her palm. "One of the submissives from the house will clean your room on Tuesdays and change your sheets. Place your clothes in the purple laundry bag hanging in the armoire and they'll wash them and get them back to you the next day. Staff meals are at half six, noon, and six. If you want something earlier, or anything else related to food in between, you need to speak with the kitchen staff and arrange it. The folder on the desk has a copy of your contract, a map of the house and grounds, and handbook of house rules. Staff meetings are the first Monday of the month. You've missed this month's meeting but if you have anything you want to discuss before next month's meeting make an appointment with Mistress Martha."
"Um, okay. Wow." Veronica swept her gaze around the room. Despite her nap in the car all she wanted was a hot shower and her bed. She failed to stifle her yawn.
Millie squeezed her shoulder. "You look done in. I'll knock you up at half five for staff meal."
Veronica raised her eyebrows. "What?"
Millie laughed and Veronica loved the way her whole body laughed, the mellow round sound filling the small room. "I guess I shouldn't assume you'd understand. Let me translate. I'll wake you in time for dinner." She left and pulled the door closed with a soft click.
Rainbow Snippets( https://www.facebook.com/groups/RainbowSnippets/)is a group for LGBTQ+ authors, readers, and bloggers to gather once a week to share six sentences from a work of fiction–a WIP or a finished work or even a 6-sentence book recommendation (no spoilers please!).
In this group, you'll find anything from romance and historical fiction to mystery and YA. The common thread is that every story's main character identifies as LGBTQ+. The snippets could range from zero flames to full-on sexy times, anything goes content-wise. The only rule is snippets will be 6 sentences long–one for each color in the Pride flag.
Brenda Murphy writes short fiction and novels. She loves tattoos and sideshows and yes, those are her monkeys.  When she is not loitering at her local library and writing, she wrangles two kids, one dog, and an unrepentant parrot.  She reviews books, blogs about life as a writer with ADHD and publishes photographs on her blog Writing While Distracted. You can find her on Facebook by clicking here.  For news about upcoming releases, appearances, sneak peeks and giveaways sign Up for her email list at  www.brendalmurphy.com
Books available at