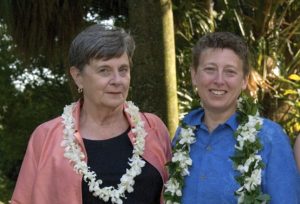 I've written about my mom before, about how she trusted her instincts to get me through my young life, before ADHD was a diagnosis, and way before anyone had any idea what to do with the wild-ass young me. I was rough, busy, always starting new projects, could not sit still kind of kid. Most people who know me now would say I have not changed.
This Mother's Day is a Mother's Day that sees my mom facing some health issues. Not the first Mother's day I have wondered if I would have my mom next year. When I was in high school my mom was diagnosed with breast cancer. She is a thirty plus year survivor. She showed me then what it is to be tough and survive, and I always think of her as bullet-proof. The number one thing my mom taught me is to never give up. Thanks Mom for all the lessons, and for continuing to be tough. 
For those of you without your mom this Mother's Day, know that I'm thinking of you. For those of you without children know that I'm thinking of you too. Here's to all the bullet-proof, kick-ass mom's out there, wishing you a very happy Mother's Day.