Last week my brother in law lost his twenty-five-year struggle with depression. He was an amazing brother-in-law and a wonderful uncle to my kids. He was caring and kind and hella funny. He and I shared a love of film and cinematography, British comedies, and nature. He was brilliant, silly, absolutely fabulous, as queer as I am, and I miss him so damn much.
As a family, we are heartbroken and devastated by his loss. I was close to finishing a manuscript; I had plans to start a new series and write several short stories for anthology calls. Even in my profound grief, all I want to do is curl up with my laptop and write, to immerse myself in my imaginary world where no one dies and pets live forever, my version of self-care. And yet, I'm finding it very hard to concentrate. My focus right now is my wife and kids as we work through this loss as a family.
My wish is that if any of you reading this ever find yourself in that dark place that you hold on and reach out. I know how hard that is, my brother in law was less than fifty feet from us, and it must have seemed like miles to him.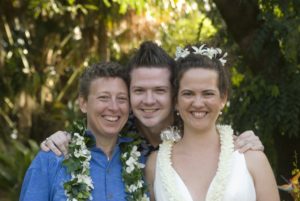 National Crisis Line: 1-800-272-TALK
Local Crisis Line: 330-264-9029
Crisis Text Line: Send a text message to 741-741
Trans Lifeline
The Hotline: 877-565-8860
Trans Lifeline is a national trans-led 501(c)(3) organization dedicated to improving the quality of trans lives by responding to the critical needs of our community with direct service, material support, advocacy, and education. Our vision is to fight the epidemic of trans suicide and improve overall life-outcomes of trans people by facilitating justice-oriented, collective community aid.
The Trevor Project
Trevor Lifeline at 866-488-7386
The Trevor Project is the leading national organization providing crisis intervention and suicide prevention services to lesbian, gay, bisexual, transgender, queer & questioning (LGBTQ) young people under 25.
On-Line Resources for Mental Health Support & Suicide Prevention