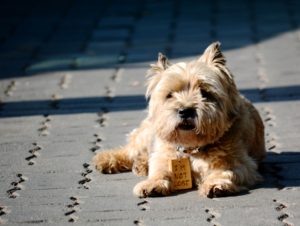 So earlier this week a friend shared an article on Facebook that I'm not going to link to here because I don't want to send any traffic to the article. I generally try to keep my blog posts positive and the article in question was one of the most pathetic excuse filled articles about writing I have ever read. The author was whining because she thought publishing one book that people raved about would mean she could quit her day job and just be a WRITER.  Yep the "W" word in all caps. In other words she believed her own press. She stopped writing when the offers did not come pouring in and she managed to give herself a big old case of writers's block and in case you are unclear about my opinion, this is my post on writer's block.
I have a book that will be released on Monday and you know what I've been doing while I was waiting for the book to be published? Writing. While I was doing all the things you need to do when you have a book coming out, i.e. revisions, edits, plans for publicity, etc., I have been writing.
Why? Because I know that writer's write. Even on days when I can not sit down at my computer because of day job/ kids/ other obligations I write in my notebook. I make story notes on scraps of paper, or collect photos of places that inspire stories, or write blog posts like this one. And that is my point. You can't stop writing and wait for things to happen, you have to keep going.
When you coach T-Ball one of the things you have to work on is getting kids to run after they hit the ball instead of standing there watching to see where the ball is going. Writing one book and not having plans for the next project is like standing at home plate waiting to see what happened to the ball you hit.
So in case you are struggling with my sports analogy or if  you publish a book to critical acclaim and you think that is enough, here is the advice the woman should have gotten.
KEEP WRITING
because you are a writer and writers write. We write when we are sad, overwhelmed, overworked, anxious, happy, frisky, exhausted, hungry, frustrated, angry, sick, or convinced that no one but our Aunt Edna will ever read our work. We write because we are writers and writers write. Don't quit. Find a way to write and do it.