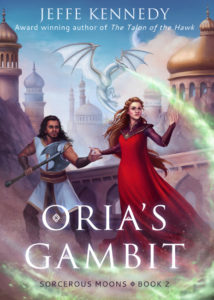 You may have noticed that I have been on a Fantasy, with a capital F reading spree over the summer. I reviewed the first book in this series,  Lonen's War in this post.   I confess to not usually being a fan of the slow burn type of romance, but Jeffe Kennedy has done the most amazing job of making it worth the wait. This book contains hands down one of the most scorching sex scenes I have ever read. If you have not started the series pick Lonen's War and start from the beginning, although this book can stand alone, it will be infinitely better if you read the series in order.
If you are a fan of Jeffe Kennedy's you may have wondered as I have at times: How the hell do you keep up with all of your projects? Blog posts, two series, short stories, interviews, teaching, etc.
Jeffe was kind enough to take the time to answer this, and other questions I had about her organization system and work process. If you can't get enough of Jeffe after this post head over to https://sffseven.blogspot.com/ for more of her witty, engaging and informative posts.
As a writer who is involved in many literary projects (book series, blog posts, short story anthologies, etc.) what is your system of organization? How do you go about managing multiple deadlines and stages of production?
JEFFE: You know the short answer to this, right? Spreadsheets! As the Spreadsheet Queen, I have an Excel workbook that's called "Progress Count." The name is a little deceptive because it contains so much more than that. That's how it started, though – as a single sheet where I tracked my daily wordcounts – and that's how I know where to find it.
In there I have a spreadsheet for every "live" project, from a fragments all the way through galley proof stage. I track daily, weekly, monthly and annual wordcounts, and I have worksheets for my priority list and commitments. The Commitments worksheet has Gantt Charts that help me visualize overlapping projects – like teaching online classes while also drafting a book, for example – and to monitor spacing of release dates. The Priority List worksheet shows which projects are in my court, which are in someone else's court (e.g., with my editor, on submission, etc.), and which are still glimmers of ideas. I have a fairly complex system of interconnecting dates where I estimate how long a phase of a project will take, highlighting fixed deadlines, and that shows me what I need to focus on next.
Finally I have a separated workbook that houses my ongoing To Do List. My assistant tracks promo efforts – like when interviews like this are expected! – and I space them out so I do one per day. 
You have generously shared your beat sheet spread sheets with word counts on the blog The SFF Seven How did those evolve?
JEFFE: When I was shopping my first novel – and was unsuccessful for a number of years – I cast about for techniques to tighten the plot structure. I hit upon the Three-Act Structure, using the percentages you reference in those beat sheets. It made sense to me as a way to understand the "bones" of my story – and to adjust the pacing – AND it fit nicely into my Progress Count spreadsheets! I use those percentages and beats to track the growth of a story as I write it, which also helps me to predict how much longer it will take me to finish. For example, once I've finished Act I (all the stakes are set and the Act I climax is complete), then I know I have 75% of the story still to write. It's a very reliable predictor for me.
When I went to write a serial novel – and set up the worksheet for that – I played with the percentages to figure both the individual section pacing and where it intersected with the overall pacing. I did a blog post on that and a local RWA chapter asked me to come teach that, which led me to play with applying the formula to a trilogy also. 
Do you envision a series when you start writing or start with one novel and see where it takes you?
JEFFE: I pretty much envision the series, but in a general way. The best analogy is that the whole series feels like planning a cross-country road trip. I know I'm starting in Seattle and that I want to end up in the Florida Keys. Or someplace like that. Then I start "driving" and see how far I get. Things change along the way – I might pick up hitchhikers or get stuck for a while in St. Louis. Sometimes I finish a "trilogy" and I realize I'd like to leave the Keys and take a ship to the Virgin Islands.
You have referred to yourself as a gardener, building a trellis for your story to grow on versus a pantser or plotter. How did you arrive at your current system for writing organization? Do you consistently use the same system of organization?
JEFFE: I touched on this a bit above. As a writer I tend to operate intuitively. The stories feel like they flow from elsewhere and I like it that way. I'm fairly superstitious about messing with my process, too. So, yes, I consistently use this system, which has grown organically over the last twenty or so years of writing. If I find a way to tweak that system, I'll try it out – there's always room to grow and improve – but I'm a big believer in a writer learning her own process and owning that.
If you had one thing you could say to the new/beginning/young writer what would that be?
JEFFE: It's not popular advice, but I stand by it: Build a Consistent Writing Habit. For most people, that means writing every day, probably at the same time every day. I spent years fighting this because I simply could not fit it into my life. Finally I started getting up at 4am and writing for two hours before work in the morning. And I was *so* not a morning person! But it was the only time I could carve out to write consistently at the same time, every day. After years now, I have a consistent writing habit. I don't necessarily have to start at the exact same time, I can take weekends off, etc. But that's because writing is a habit for me now. I feel weird if I'm not getting the work done, instead of that awful endless cycles of procrastination and dread that consumes us before we build that habit.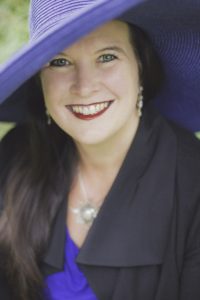 Jeffe Kennedy is an award-winning author whose works include non-fiction, poetry, short fiction, and novels. She has been a Ucross Foundation Fellow, received the Wyoming Arts Council Fellowship for Poetry, and was awarded a Frank Nelson Doubleday Memorial Award. Her essays have appeared in many publications, including Redbook.
Her most recent works include a number of fiction series: the fantasy romance novels of A Covenant of Thorns; the contemporary BDSM novellas of the Facets of Passion, and an erotic contemporary serial novel, Master of the Opera. A fourth series, the fantasy trilogy The Twelve Kingdoms, hit the shelves starting in May 2014 and book 1, The Mark of the Tala, received a starred Library Journal review was nominated for the RT Book of the Year while the sequel, The Tears of the Rose was nominated for the RT Reviewers' Choice Best Fantasy Romance of 2014 and the third book, The Talon of the Hawk, won the RT Reviewers' Choice Best Fantasy Romance of 2015. Two more books will follow in this world, beginning with The Pages of the Mind May 2016. A fifth series, the erotic romance trilogy, Falling Under, started with Going Under, and was followed by Under His Touch and Under Contract.
She lives in Santa Fe, New Mexico, with two Maine coon cats, plentiful free-range lizards and a very handsome Doctor of Oriental Medicine.
Jeffe can be found online at her website: JeffeKennedy.com, every Sunday at the popular SFF Seven blog, on Facebook, on Goodreads and pretty much constantly on Twitter @jeffekennedy. She is represented by Connor Goldsmith of Fuse Literary.